"Kyoutou wine resort concierge" will guide you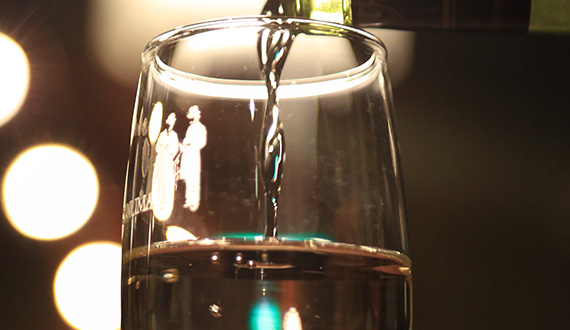 The person concerned pushes forward an action in solidarity now to realize "the Kyoutou wine resort design that there is no Mt. country of Fuji" in that I devised in February, 2016.
People involved in ryokan · hotel, food and drink, secondary transport (bus · taxi) are "face" of the area facing the tourists, and these people are visiting local tourism and basic wine etc. By being able to guide information, travel satisfaction and likelihood to the area increase, leading to an increase in regional fans and repeaters. In the Gong-dong area, we have "Gongdong Wine Resort Concierge" where you can guide them, so please do not hesitate to ask us about wines and sightseeing information in the Godong area.
There is the indication of this plate in the establishment where Kyoutou wine resort concierge is registered at. In addition, each concierge is provided with a badge, and it becomes the mark of the Kyoutou wine resort concierge. (as of 2017/02/16)
Our experienced Wine Concierge listens directly to customer's requests and we will choose the perfect wine to suit your preferences and usage scene. For both wine tasting and beginner wine, please do not hesitate to contact us.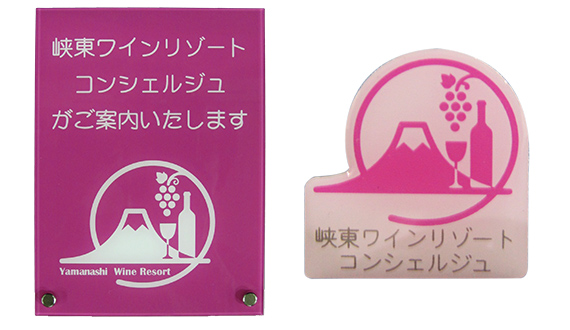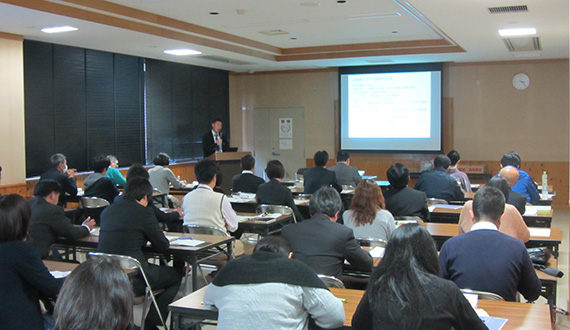 The Kyoutou Wine Resort Concierge will learn the basic knowledge on tourism in Gosa area, grapes, wines in Yamanashi and wine in Goto area through activities of the next 4 lessons and will work at each business office.
 Part1 About sightseeing in Yamanashi Prefecture (Kyoutou)
 Part2 On grapes in the Kyoutou area
 Part3 About Yamanashi wine
 Part4 Characteristics of wine in the Kyoutou area (with tasting)
List of offices listed by the Kyoutou Wine Resort Concierge
Lodging

Kawaura hot spring Yamagata Kan
1140, Mitomikawaura, Yamanashi-shi
0553-39-2111
Kinpou mountain cottage
41, Makiokacho, yanagidaira, Yamanashi-shi
0553-35-4375
Fruit park Fujiya Hotel
1388, Ezohara, Yamanashi-shi
0553-22-8811
A tree-built inn KIKORI
325, Isawachokawanakajima, Fuefuki-shi
055-262-3794
Minamoto Inn
26-3, Isawachohatsuta, Fuefuki-shi
055-262-5576
HOTEL KOHAKUEN
822-16, Isawachoichibe, Fuefuki-shi
055-262-5890
FUJINOYA YUTEI
286, Isawachohatsuta, Fuefuki-shi
055-262-2266
KANPONOYADO ISAWA
348-1, Isawachomatsumoto, Fuefuki-shi
055-262-3755
HOTEL KASUGAI
855, Kasugaichokomatsu, Fuefuki-shi
0553-20-2000
Kasugai View Hotel
178, Kasugaichoshizume, Fuefuki-shi
0553-26-3811
Katsunuma Budounooka
5093, Katsunumachohishiyama, Kousyu-shi
0553-44-2111
Kawaguchien
2997, Katsunumachokatsunuma, Kousyu-shi
0553-44-2061
Hitotsubuno Budou
836-3, Katsunumachohishiyama, Kousyu-shi
0553-44-3727
Minshuku Miyukisou
1319, Katsunumachotodoroki, Kousyu-shi
0553-44-1075
Yamato Ryokan
2, Enzankamiozo, Kousyu-shi
0553-33-2276
Food related
Yamanashi-shi Fruit Park Co., Ltd.
1411, Ezohara, Yamanashi-shi
0553-23-5111
Kappo Koharu
110-208, Isawachokawanakajima, Fuefuki-shi
055-262-5200
Pub & Supper Akari
28-1, Isawachokawanakajima, Fuefuki-shi
055-263-0992
Modern Club Hannari
465, Isawachokawanakajima, Fuefuki-shi
055-263-3737
Katsunuma Budounooka
5093, Katsunumachohishiyama, Kousyu-shi
0553-44-2111
Tsugurasha
2997, Katsunumachokatsunuma, Kousyu-shi
0553-39-8915
Taxi
Hinode Sightseeing Vehicle Co., Ltd.
1109, Isawachoichibe, Fuefuki-shi
055-262-2131
Ishiwa Transportation Ltd.
330-94, Isawachohatsuta, Fuefuki-shi
055-262-3737
Koshu Taxi Co., Ltd.
1858, Enzankamiozo, Kousyu-shi
0553-33-2306
Association of sightseeing
Yamanashi City Tourism Association
843, Kobaranishi, Yamanashi-shi
0553-22-1111
Fuefuki City Tourist Association Federation
777, Isawachoichibe, Fuefuki-shi
055-261-2829